Anyone who defines themselves as "curvy" knows that the fashion industry's narrow sizing standards make finding everything from the perfect swimsuit to an everyday dress a challenge. But luckily for us, there's a simple solution: shapewear. This undergarment is a staple piece for any woman looking to feel her best.
But you don't have to take my word for it. Thanks to its rise in popularity, there are a plethora of real women who have shared their opinions about shapewear. In light of this fact, I did a little digging through the review section to see which of the best shapewear pieces on Target are actually worth the hype and, in some cases, the investment. Whether you're new to the idea of using shapewear, want to feel your best in your favorite pants, or are looking for the perfect piece post-pregnancy, the shapewear you've been looking for can be in your hands with just a few clicks.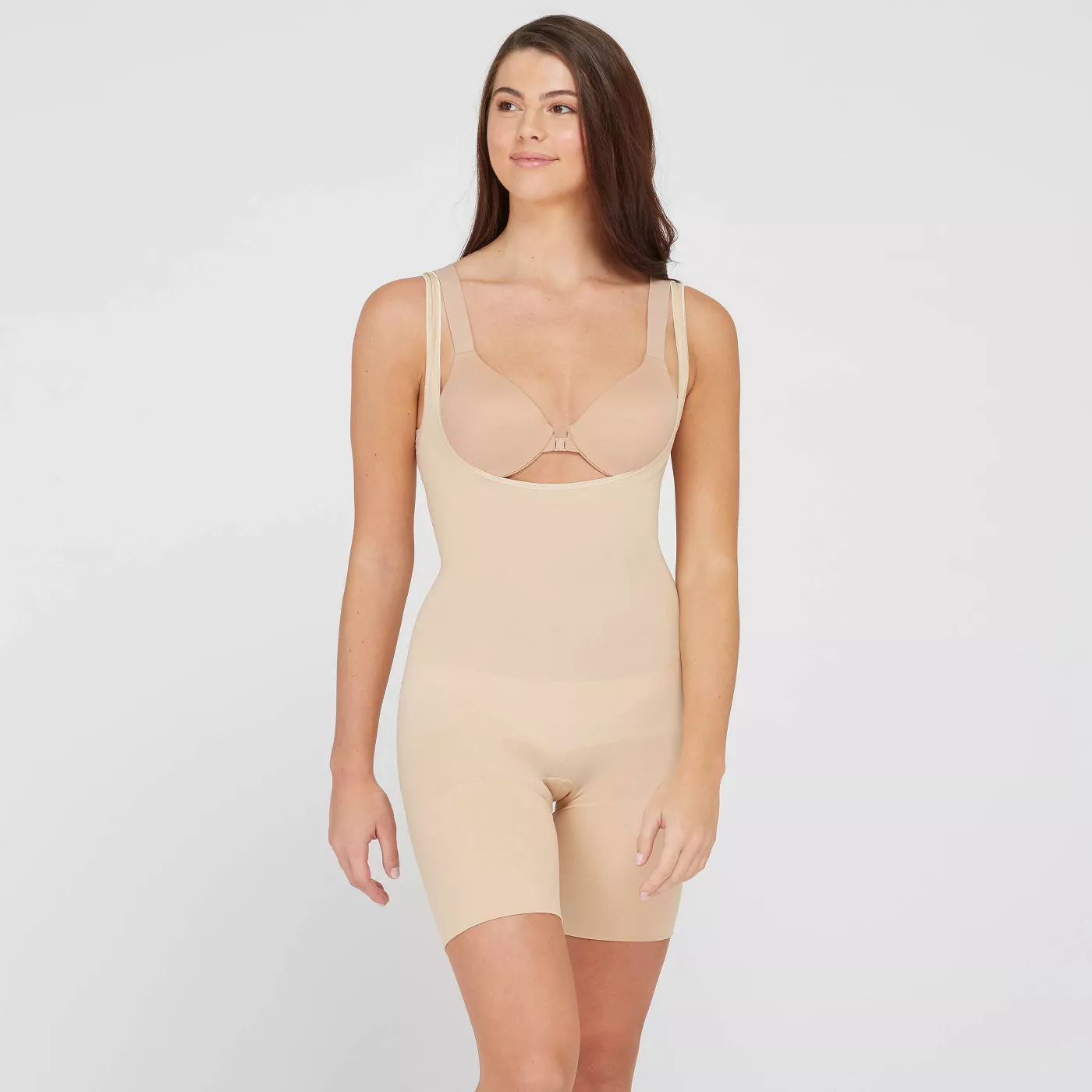 $38.00
Average rating: 4.2 out of 5 stars
Standout review: "I love this shapewear! I've tried them all, all different price points and styles, and I usually hate them. This is my favorite one so far. It smooths without squishing anything down. Other shapewear that holds my belly in squishes down what little bit of butt that I do have and flattens the slight curve I have in my hips. This one skims the curves, slightly lifts the butt and does a decent job of flattening my belly pooch. It doesn't cut off anywhere, and everything looks smooth."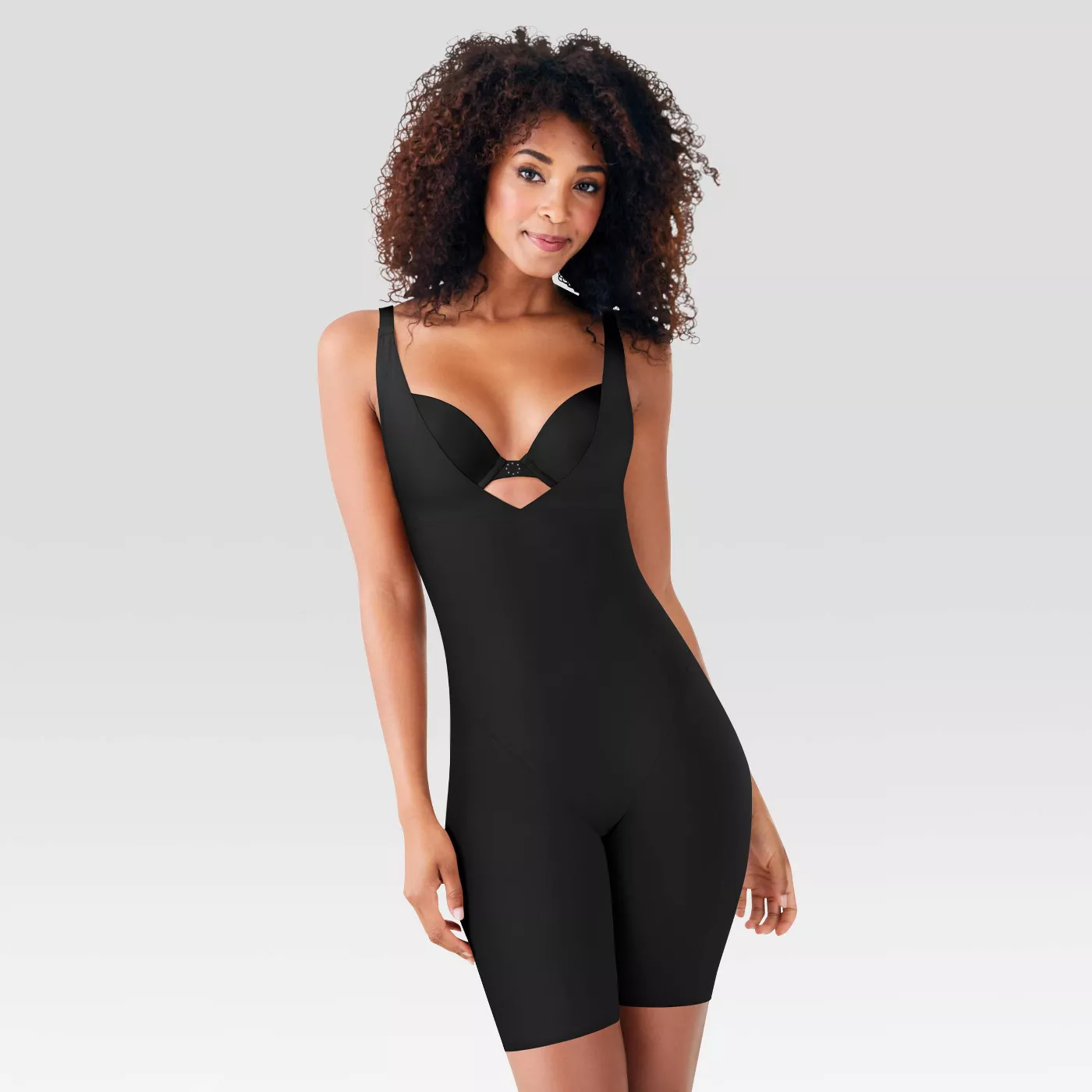 $26.99
Average rating: 4.5 out of 5 stars
Standout review: "I have never worn such comfortable shapewear ever. This was worth every dollar! I wear it all day, and it gives me the figure I have been wanting, as it sucked in my tummy fat and slimmed me down. Can't wait to order more."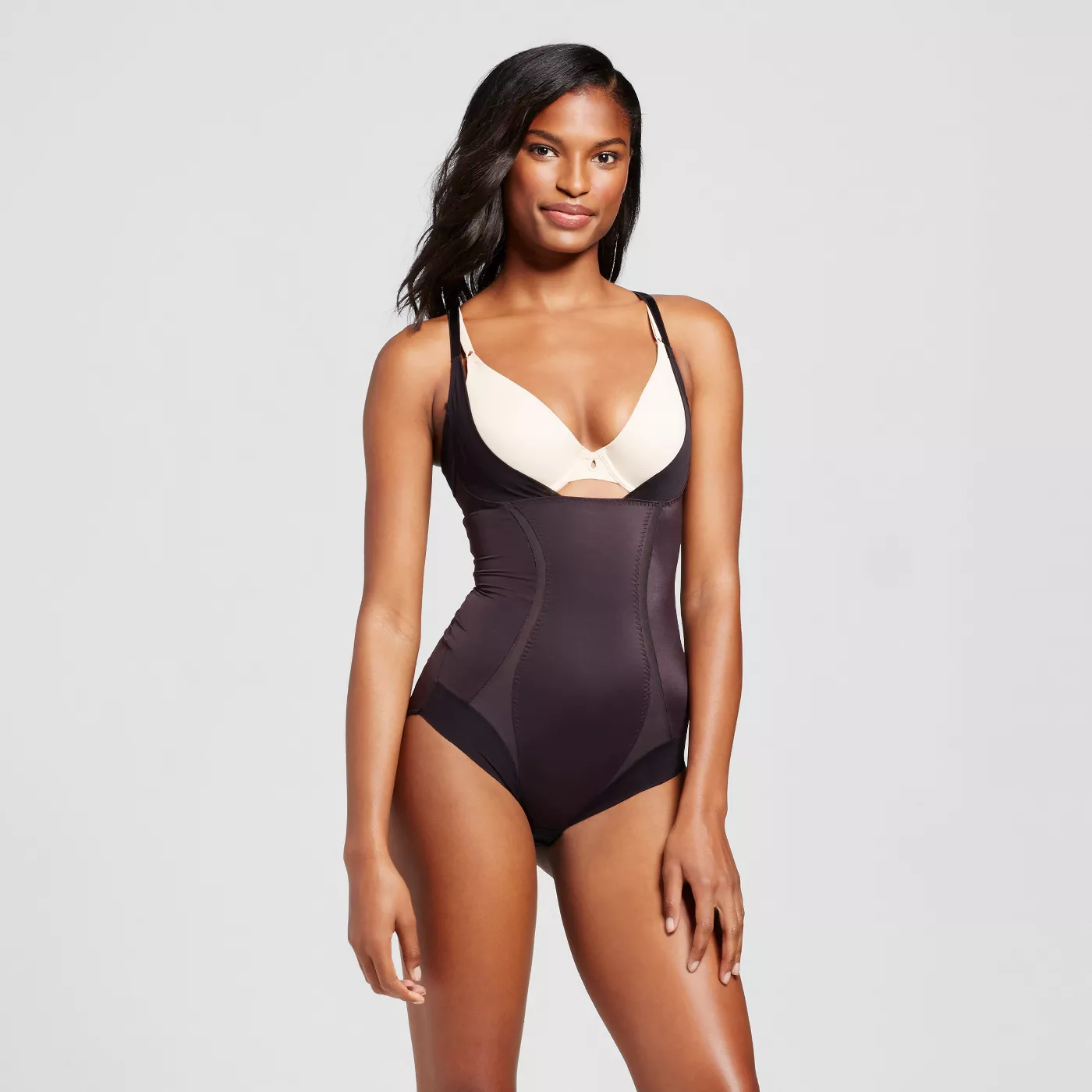 $26.99
Average rating: 4 out of 5 stars
Standout review: "Fits perfect. It's definitely tight enough to shape the body but comfortable enough to wear all day. It's high enough quality to wear out on the town and tough enough for a hard workout. I was surprisingly impressed and will buy again for sure."
Whoever says this does not hold you in must be wearing the wrong size. I am 210 lbs and got an XL and this thing holds me all the way in and I can breathe its super comfortable. The price is amazing. Will be buying another one for standby.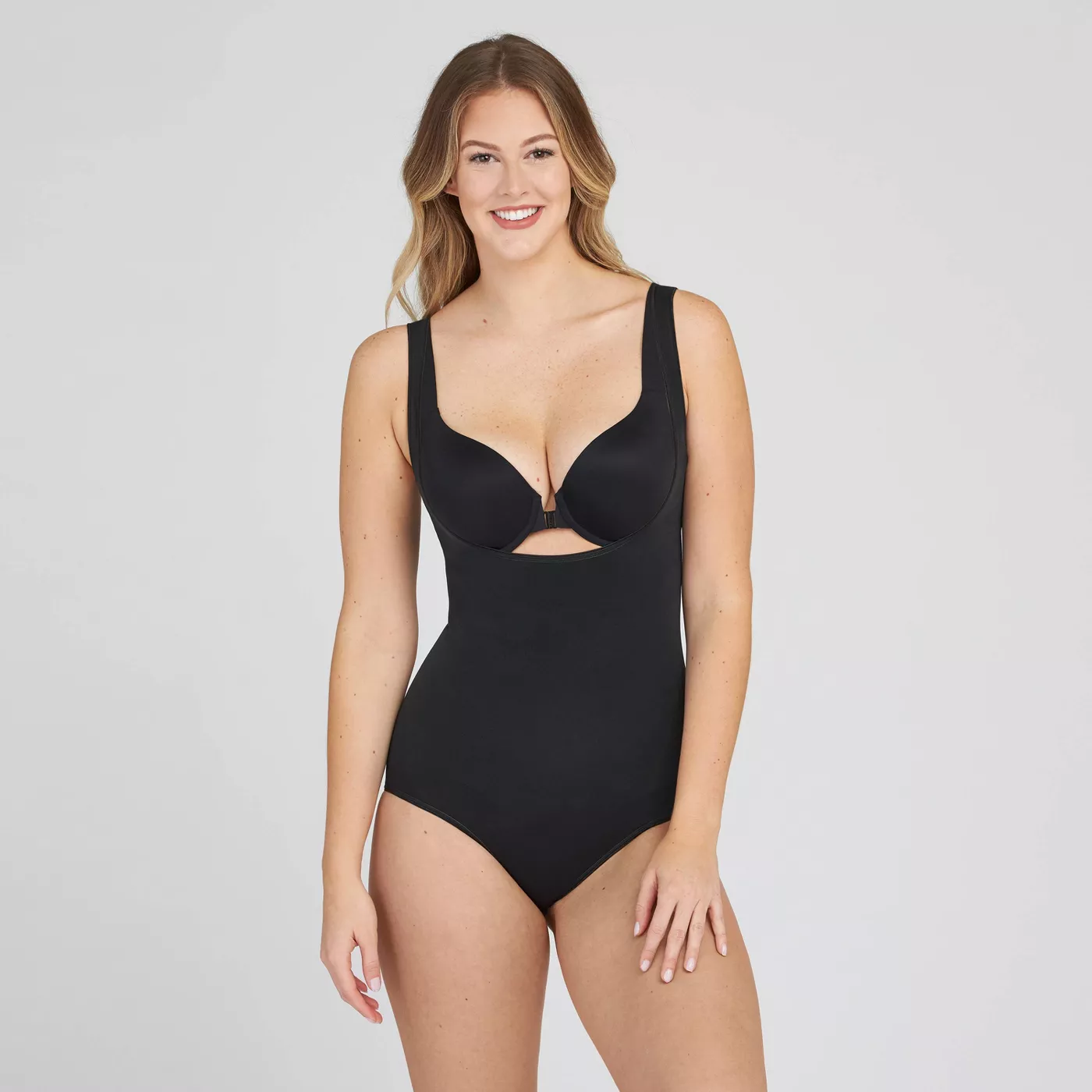 $38.00
Average rating: 4.4 out of 5 stars
Standout review: "Spanx is a bit more expensive, and that is the reason I had never purchased their bodysuit before. I've had other less-expensive body shapers that have never fit quite right. This one has every single feature I needed. The fit is impeccable, and the fabric shapes my body in all the right areas without constricting. This garment is now my secret weapon for certain dresses and the best investment I have made, even though I paid a pretty penny for it. But in this case, quality is worth the money. I am more than pleased!"
Assets by Spanx Women's Remarkable Results Open-Bust Brief Bodysuit is the absolute best! I've recently purchased this product because I was in search of something to get rid of a noticeable bulge when wearing a dress. This product gave me the look I wanted. It is very true to size and took me down a few inches around my waistline. My curves are stunning and this product made me feel fantastic. I am able to wear this product with pants and a dress. It is very comfortable and I highly recommend it.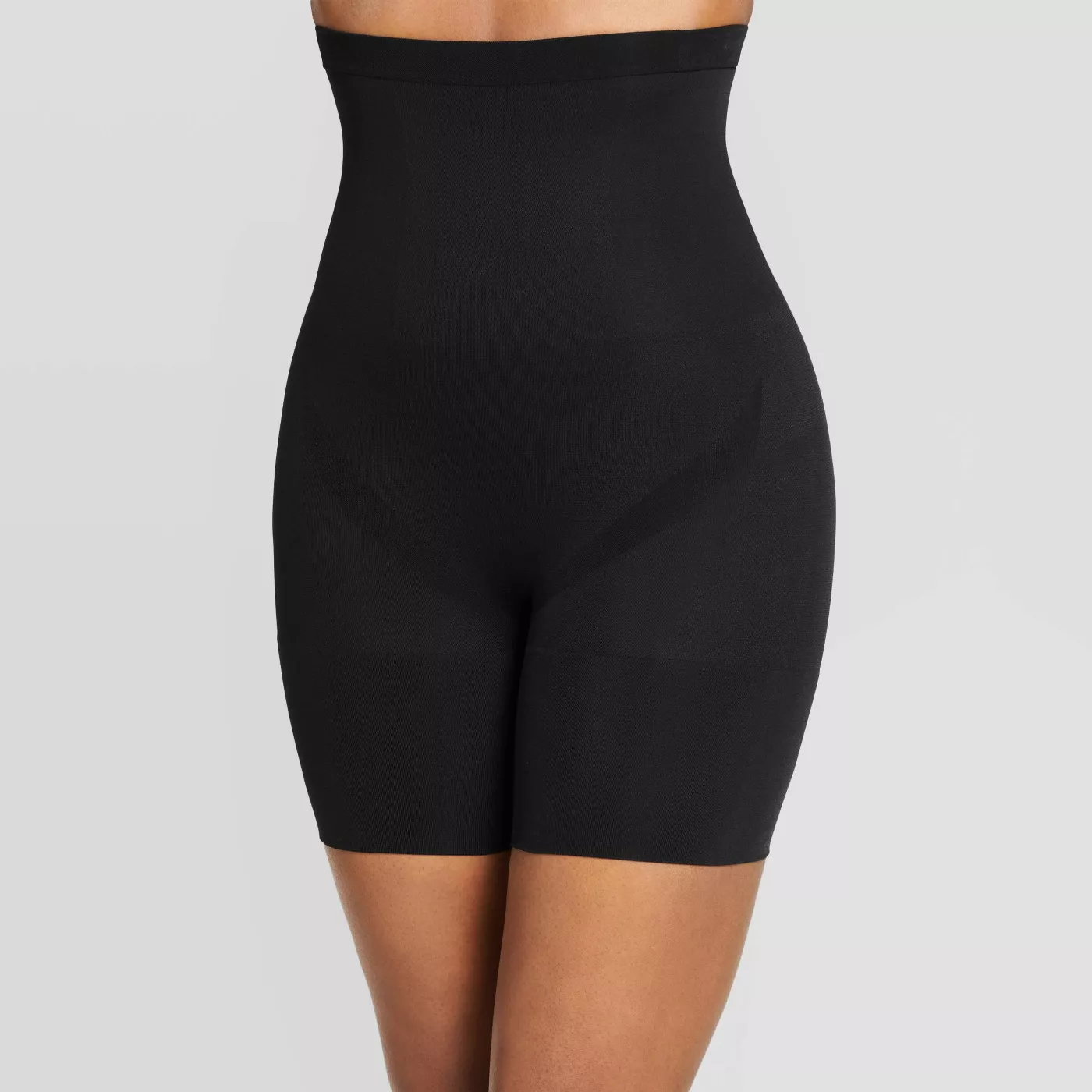 $18.00
Average rating: 4.3 out of 5 stars
Standout review: "My midsection isn't what I'd like it to be, as I've had two kids and surgery to remove a large tumor. So I wanted to try shapewear, as it's not as expensive or painful as surgery. I've worn these Spanx panties for two days now, and I'm hooked. It hasn't rolled down and fits well. The material is thin like pantyhose, so I roll it on like nylons, and it stays where it should. I'm addicted to the 'squeeze' feeling it gives. I'm happy with the purchase."
ASSETS by SPANX Women's Remarkable Results High-Waist Mid-Thigh Shaper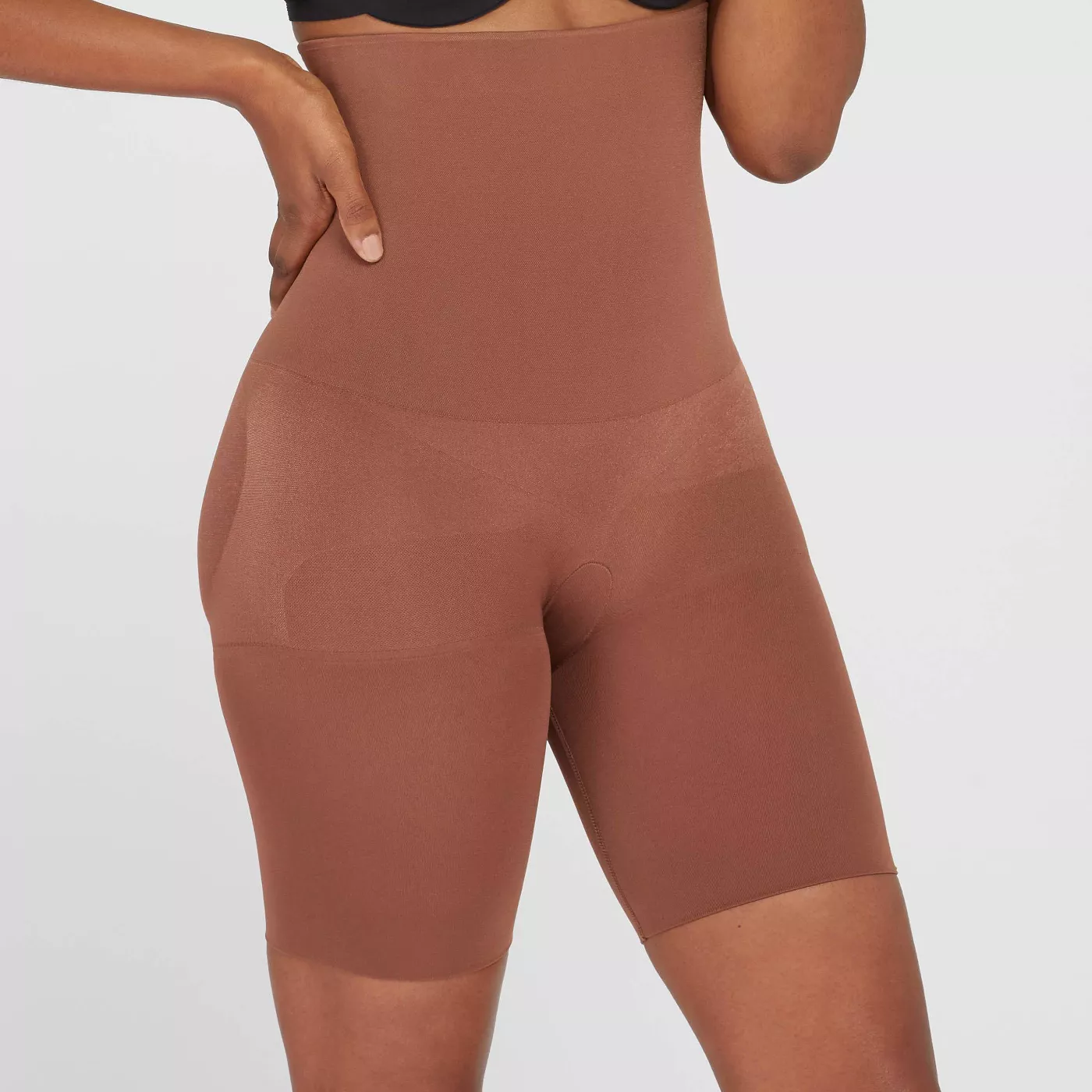 $34.00
Average rating: 4 out of 5 stars
Standout review: "Great Shaper to give you the curves you want and get rid of the bulges! Super comfortable to wear all day long. My clothes look so much better when I wear this and I've been asked if I lost weight :)!
This shapewear is great. The fit is perfect. My trouble area is my midsection, and this evens and smooths my midsection without any show-through clothing. I have recommended it to my friends."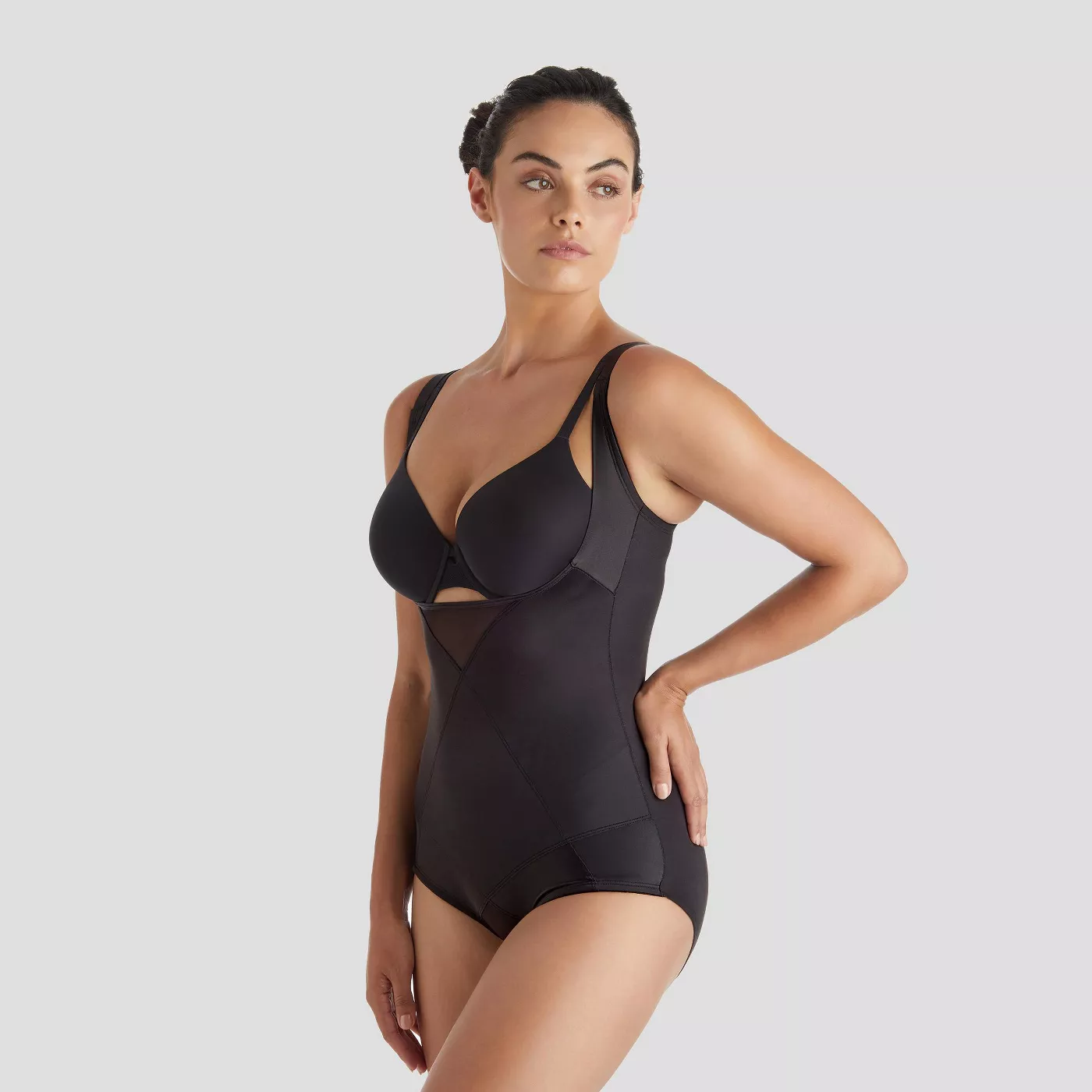 $39.00
Average rating: 4 out of 5 stars
Standout review: "Truly one of the most comfortable pieces of shapewear I've come across in a while. There's no real struggle to get into it and it still hugs everything in making clean smooth lines. No shapewear shadows under your clothes either. excellent product. Can't wait to try the miracle back smoother.
This piece is comfortable and easy to get into and smoothes all lines. I also like it better than the cami shapers that flatten the chest. My only reason for not giving this 5 stars is it started stretching out after a few washes and isn't a firm hold any longer.
Were you a fan of Shapers before this post or after? COMMENT BELOW!